GRAND180 Ecommerce & Marketing Consultant
is located in Hot Springs, South Dakota. I am all about helping you succeed online, and most importantly, help you increase your revenue. Isn't this why we are all in business? There are many ways to be successful and profitable with your website. Each client will have different goals or needs for their site, such as, sales, contact leads, a general information source or a full eCommerce website; we are here to help you make those ideas a reality.
Not all websites are built the same, nor are the goals of each owner. The way I approach a new project is by asking many questions to find the best solution for you and your site's visitors. No matter if you need a simple website or a special eCommerce solution, you can put your trust in GRAND180 Creative Services to make you a success.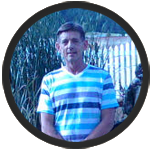 I started this business with one goal in mind: to provide high quality, comprehensive design and marketing to small and mid-sized businesses at a reasonable price. ~ Randy
 Call Today: 605.745.4772